Careers
Working for Vantage Leuna
Every day, some 120 employees help guarantee the reliable and safe operation of our production facilities at a site measuring over 96,000 square meters.
Working at Vantage Leuna means an exciting challenge every day. We are proud of our company's fascinating history. Behind every one of our company's achievements, you will find people who help make Vantage Leuna a success and are paving the way to a bright future through their commitment, personal skills and professional expertise – day in, day out.
Leuna Chemical Complex: a Family-Friendly Working Environment
Servicebüro Beruf und Familie, the Leuna Chemical Complex's special office for issues related to professional and family life, is there to support the over 9,000 people who work at the site when it comes to striking a healthy work-life balance.
We train apprentices - out of conviction
For us, vocational training means above all that we take responsibility for the future. For the future of young people and for the future of our steadily growing company. That is why, as a training company recognized by the Chamber of Industry and Commerce, we offer apprenticeships in various occupational fields to selected interested and qualified applicants every year.
Michael Schulze – Production Manager
"We have an informal, friendly working atmosphere, with streamlined decision-making processes and flat hierarchies."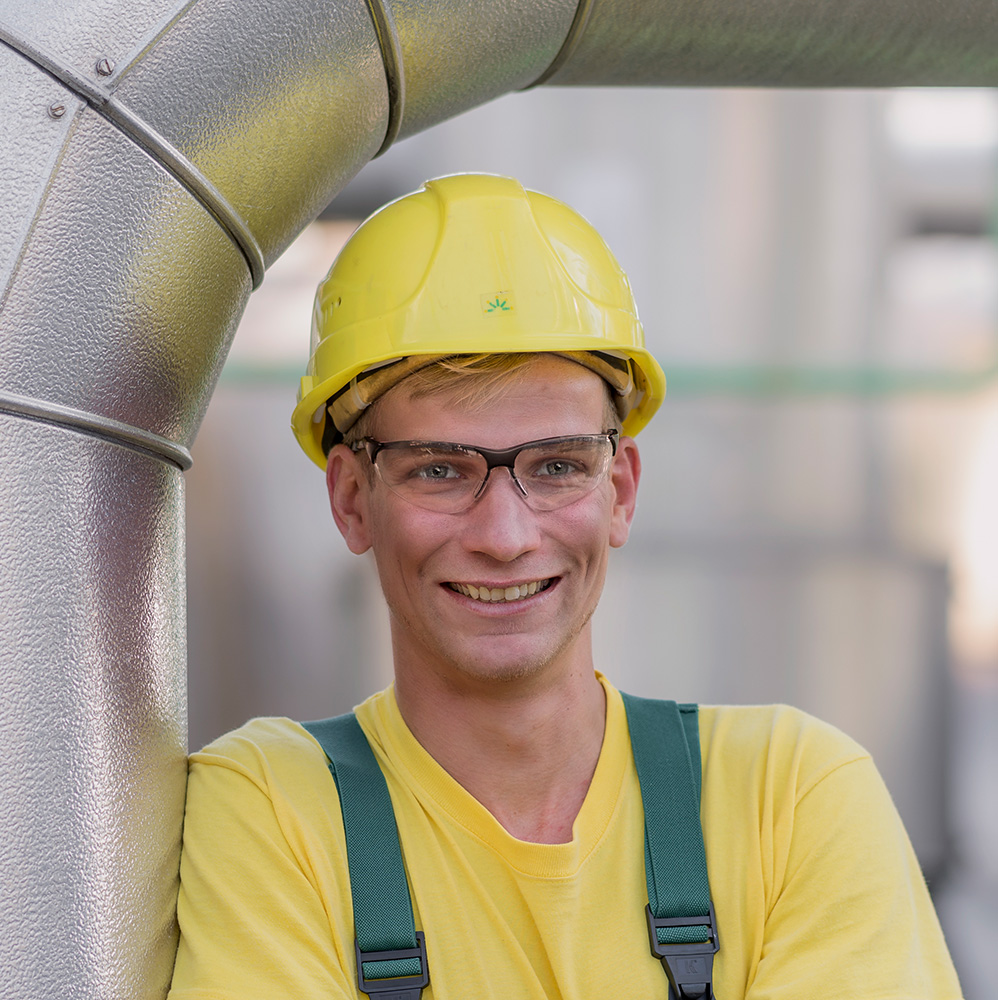 Please describe your job briefly.

"As a production manager, my job is to make sure the production process runs smoothly. My main tasks are production planning, ordering raw materials and planning the on-time delivery of our products to our customers. Last but not least, the production equipment has to be maintained. Regular technical inspections are also part of my everyday work."

What is a "typical" workday like for you?

"My day starts early, at around 6:45 in the morning. Once I've checked and analyzed the numbers from the night shift, I stop by the production line to look at the materials and processes. A morning meeting with every department's team leader is part of our daily routine. This regular communication has proven to be very valuable. It gives us an opportunity to discuss specific customer requests and requirements first hand. That way, we don't waste any time on administrative processes. Instead, we can focus on implementation, especially when we're dealing with individualized projects on a tight schedule."

What makes working at Vantage Leuna so special?

"The main thing I appreciate is the informal, friendly working atmosphere. As a medium-sized company, we benefit from streamlined decision-making processes and flat hierarchies. Having direct contact with management helps me make fast decisions. Personal growth also plays a major role for me. Enjoying a great deal of freedom in my position, being able to take on responsibility for staff and finding that my ideas are met with an open mind are a source of motivation for me. I was born in Leuna, and I'm proud to work at a historic location in my hometown."
Nicole Seeburg – Head of Quality Management
"Younger and older employees alike are dedicated to what they do here."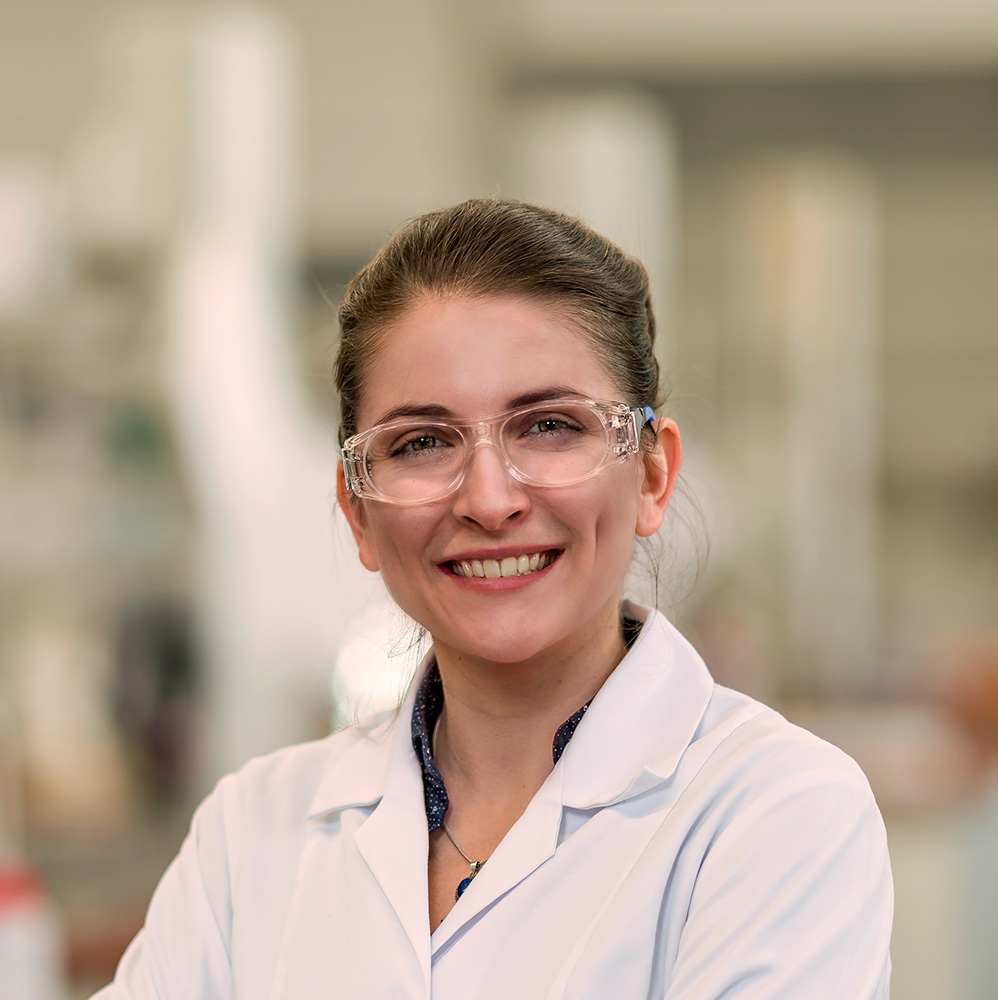 What exactly do you do at Vantage Leuna GmbH?

"As Head of Quality Management, I'm responsible for quality assurance, as my title suggests. But I'm also in charge of the ongoing development of our product quality and compliance with standards. I have a variety of tasks, and every day is different. Certifications are part of my everyday work, of course. The nice thing about this is that you get to know all the different parts of the company and their respective needs, plus you're able to support them in meeting quality standards. The departments being audited and the audit plans may change, but our common goal remains the same: maintaining the quality of our products and upholding a high level of safety."

Sounds interesting. To what extent are your customers involved when it comes to certification?

"Many customers have their own standards that they have to meet or need advice. When customers come to us with matters like these, our staff offers its support and takes a good, hard look at the feasibility of the individual requirements. Good manufacturing process guidelines (or GMP), which we recently introduced, are one great example here. We were motivated to introduce these guidelines by a customer request."

What makes working at Vantage Leuna GmbH so special?

"I particularly like the way all the members of staff work together. Younger and older employees alike are dedicated to what they do here. One really nice thing is that you can feel the connection to a feeling of home and the Leuna region. Plus, we have the opportunity for individual professional growth."